Planned Gifts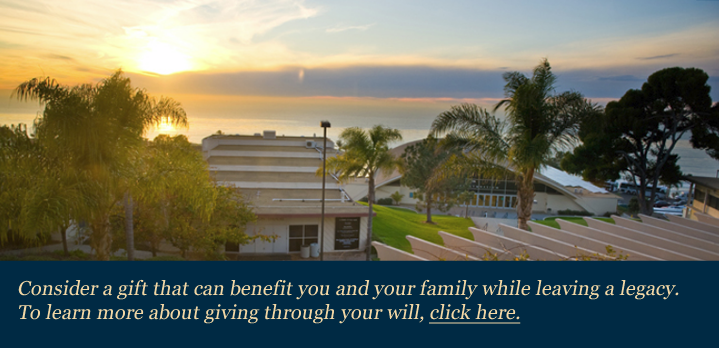 Wednesday May 22, 2013
Finances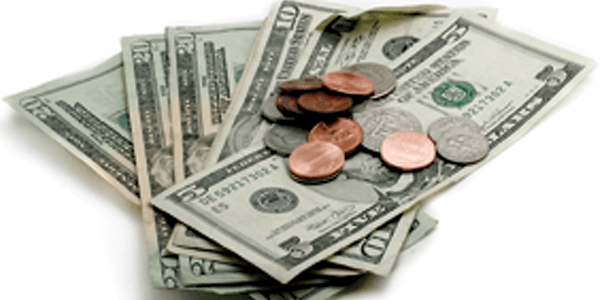 Despite Strong Revenue, J.P. Morgan's Profits Fall
In its latest quarterly earnings report, J.P. Morgan Chase & Co (JPM) reported strong revenue but falling profits. The news is seen as evidence that J.P. Morgan has not fully recovered from the financial crisis.

For the quarter, J.P. Morgan reported $5.4 billion in profit. This represents a decline of 3.1% from a year ago. The difference has largely been attributed to legal expenses. The bank reported revenue of $26.7 billion. J.P. Morgan's revenue rose 6% from a year earlier.

"We are pleased that our results for the quarter reflected positive credit trends for our consumer real estate and credit card portfolios," stated Jamie Dimon, J.P. Morgan's Chairman and Chief Executive Officer. "Estimated losses declined for these portfolios, and we reduced the related loan loss reserves by a total of $1.8 billion in the first quarter. However, with respect to our Mortgage Banking business, we expect to see elevated levels of costs and losses associated with mortgage-related issues for a while longer."

J.P. Morgan reported significant activity for the quarter. The lender provided $62 billion of consumer credit, issued 1.7 million new credit cards and originated more than 200,000 new mortgages.

Shares of J.P. Morgan Chase & Co (JPM) closed the week at $43.17 per share.


Wells Fargo Reports Record Quarterly Earnings

The nation's largest mortgage lender, Wells Fargo & Co (WFC), reported its most recent earnings last week. The company reported record quarterly earnings. The mortgage giant reported earnings of $4.2 billion, an increase of 14%. On an earnings per share basis, Wells Fargo reported earnings of $0.75 per share. For the quarter, Wells Fargo reported revenue of $21.6 billion. This figure is an increase of 20% from the prior quarter.

"Wells Fargo delivered outstanding first quarter results driven by strong revenue growth. Quarterly revenue was the highest in nine quarters, and we achieved our ninth consecutive quarter of earnings per share growth," said Chairman and Chief Executive Officer John Stumpf. "Our continued performance for shareholders through a variety of economic environments is a testament to our diversified business model. The performance of our franchise also allowed us to provide our shareholders with an increased common stock dividend for the second consecutive year."

Wells Fargo's earnings beat market expectations. The company was expected to report earnings per share of $0.73. Wells Fargo has beaten estimates in the last two quarters.

For the week, shares of Wells Fargo & Co (WFC) closed at $32.84.


Investors Fail to See Talbots Revenue as Fashionable

Hingham, Massachusetts-based Talbots Inc. (TLB) reported its latest quarter and fiscal year results last week. The company beat market expectations on revenue while falling just short on earnings per share.

For the year, Talbots reported operating losses of $102.6 million, a decrease from losses of $134 million from the previous year. The company reported net sales of $1.14 billion for the year compared to $1.21 billion the year before.

For the fourth quarter, Talbots reported operating losses of $53.6 million, compared to a break even quarter last year. The company's net sales also decreased, falling to $289.4 million from $292.6 million in the same period last year.

"Our fourth quarter performance reflects an aggressive promotional and markdown strategy in a challenging retail environment," Talbots President and Chief Executive Officer, Trudy F. Sullivan, stated. "This resulted in a sequential improvement in both customer traffic and sales trends compared to the third quarter. We were able to clear through excess merchandise to better position ourselves for spring."

Talbots is a leading specialty retailer and direct marketer of women's apparel, shoes and accessories. The Company operates 517 stores in 46 states and in Canada.

Talbots Inc. (TLB) closed the week at $2.68 per share.

The Dow started the week at 12,801 and closed at 12,850. The S&P 500 started the week at 1,343 and ended at 1,370. The NASDAQ started the week at 2,904 and finished at 3,011.

Spain's Borrowing Costs Increase on Concern of Euro Debt Levels
This past week, Spain's borrowing costs have reached their highest level since the European Central Bank started initiating long-term refinancing in December. Spain's 10-year bond yields rose above 6% this week.

Spain's debt level is drawing closer to the levels that triggered the bailouts of Greece and Portugal. The central bank acted once those nations' bond yields reached 7%. Two weeks ago there was optimism that the EU-zone might be able to avoid a crisis. Italy's Prime Minister had said the "flames of crisis" over sovereign debt were unlikely to return.

Lyn Graham-Taylor, a fixed-income strategist with London-based Rabobank International, responded to the latest development stating, "We are well and truly back in crisis mode." Francesco Garzarelli with Goldman Sachs stated, "Spain has disappointed markets in March. It got some pressures. If these pressures escalate and percolate to other countries, I would think the ECB would step in at that point."

The 10-year Treasury note yield finished the week at 1.99% while the 30-year Treasury note yield finished the week at 3.14%.

15-Year Fixed Mortgage Rates Hit Record Low
In its latest Primary Mortgage Market Survey (PMMS), Freddie Mac reported that average fixed rate mortgages have declined for the third straight week. Over the past week, the 15-year fixed-rate mortgage (FRM) reached a new average record low.

Freddie Mac reported that the 30-year FRM averaged 3.88% for the week. Last week, the 30-year FRM averaged 3.98%. At this time last year, the 30-year mortgage averaged 4.91%. Freddie Mac reported that the 15-year mortgage averaged 3.11%, down from an average of 3.21% a week ago. Last year, the 15-year mortgage averaged 4.13%.

"Fixed mortgage rates eased for the third consecutive week following long-term Treasury bond yields lower after a weaker than expected employment report for March. Although the unemployment rate fell to the lowest reading since January 2009, the overall economy added just 120,000 new jobs in March, nearly half that of the market consensus forecast," stated Frank Nothaft, Freddie Mac's Vice President and Chief Economist. "On a more positive note, the Federal Reserve reported hiring was steady, or showed a modest increase, across many of its Districts in its April 11th Beige Book of regional economic conditions."

The money market fund finished this week at 0.50%. The 1-year CD finished at 0.70%.

Published April 13, 2012
Previous Articles
Pep Boys Sputters with Latest Earnings Report
Investors Don't Cozy Up to Cosi Following Earnings Report
Apple's iPad Powers Stock Increase